Avengers Super Heroes Half Marathon - November 16, 2014 - Anaheim, CA Time: 2:09:05

A fantastic weekend in California. JJ and I visited with Emily and Brian, saw Disneyland, and ran a great (windy) race. Not my fastest time, but 3rd best so I'll take it. It was the windiest race I've ever run- gusts of up to 30 miles an hour!- but I pushed through and kept going until the end. Photos from our fantastic weekend below.
Powered by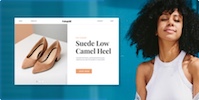 Create your own unique website with customizable templates.