Nov 10-11, 2012

A trip to Michigan to see real football!! We got to go tailgating with some of the band alums- so much food!- and they meet up afterwards for even more food. Insane. Then basically front row seats for the game. Michigan played Northwestern, and went into overtime! Great game that Michigan ended up winning. Half time show was a Willy Wonka tribute- and what's fascinating about the midwest... people actually want to watch the band. Definitely weird for me (even though I like the band). :)

Fun weekend! and experiencing the Big House was great! Some photos from the weekend below.
Powered by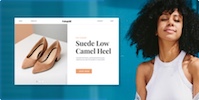 Create your own unique website with customizable templates.