May 23, 2014 - Bachelorette fabulousness

Celebrating the future Mrs. Lange. :) We charted a boat in the Potomac for the evening. Decorated glasses from Daley weren't all we got- once the sun went down out came the wigs. We were like a circus act walking around Georgetown before we headed to our table in Glover Park that night. Was a fantastic evening and that wig came in handy for inversions later on!
Powered by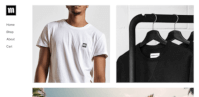 Create your own unique website with customizable templates.