August 8-10, Bahamas

We took a 3 Day cruise to the Bahamas with the Caldwell/Langdale clan. Three days of being off the grid and totally relaxing. We thought of it as Honeymoon 2.5 after the mini moon in Delaware and the touristing in DC. We were some of the first on the ship on Day 1 even though the boat wouldn't leave until 4pm. We headed straight out to the dock, settled into some chairs, lathered on the sunscreen, and relaxation began. Most of our time was spent poolside, frozen lemonade in hand. We had delicious dinners every night where I ordered multiple desserts to try because you can! And on the final day we headed beach side to CocoCay to spend time lounging on the shore. We did get up at run each day on the ship (extra points for us). What a wonderful trip. I wish the cruise had been longer- but hopefully we will get to do another one soon!
Powered by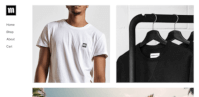 Create your own unique website with customizable templates.