Dogfish Dash 5K -

September 29, 2013 Time: 28:34

Ah yes, our 5th Annual Dogfish Dash. Always a wonderful last summer hurrah.

This year started bright and early on Friday morning with the Wynsor-mobile driving us over the bridge and beating morning traffic. We stopped for a breakfast bite at the infamous Sonic and at Donut Connection before spending most of the day at the huge selection of outlets Delaware has to offer. Three sections, so many shops, so much pain on my wallet. We did well though, especially since it's tax free out there, before grabbing lunch at the Green Turtle. A grocery trip to gather food for the weekend happened before we spent the evening eating snacks, playing games, and enjoying Punkin beer. JJ and Kevin arrived that night after missing traffic on the drive from DC.

The next morning JJ, Ethan and I headed out on the Lewes - Rehoboth trail to get in 8 miles for training. Was pretty flat, out and back and my knee didn't hurt too bad thanks to the KT tape. We were greeted back at the condo by biscuits, eggs and bacon. After everyone was ready for the day, we walked the main drag down to the beach, stopping in a few shops along the way. Lunch was at the brewpub where many of us did sample flights of the exclusives being served that month. Finally we headed out to grab our race packets before walking back to the condo.

Veronica and Wynsor made everyone dinner and we all relaxed before crashing for the night.

Early morning to head to the race. Of course in our hurry to leave we forgot our breakfast snacks! Kevin was nice enough to walk to a convenience store to grab some granola bars while we waited for the race to start. Ethan and I got steel pints for our drinks later. Then finally at 9am we started the race. It was the first year we ran the race in the other direction and I must say it's a much better track reversed. Was pretty hot out there but I beat my time from last year by a few seconds. We were rewarded with water bottles, before grabbing the first beer and then the breakfast line. The brewery itself had gotten a makeover since the last time I'd been out there. The now have a restaurant attached and have moved the shop to the other side.

After hanging out there for awhile after the race, we headed to Moe's for a delicious tex-mex lunch. The afternoon was spent napping and reading before we ate some yummy chili for dinner.

Monday morning dawned not too early. We tidied up the condo and got everything packed before walking over to The Point for breakfast. They have awesome quiche and I grabbed a chocolate croissant for the road - that I ended up taking a few bites out of there - SO GOOD.

All in all- another great beach weekend. 5th Annual Dash weekend complete. Here's to next year!
Powered by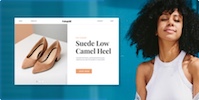 Create your own unique website with customizable templates.