I was hired this fall to work part time in the School of Performing Arts at Virginia Tech helping with administrative needs, managing their music library and assisting with marketing needs for the ensemble directors. I've been happy to use some parts of my arts administration degree but I've been itching for more- plus it would be nice to have two full-time salaries. Something Jon and I have never had the entire time we've been together.

Sooooooo this leads me to my next news- I found out today- that they will be bringing me on full time starting in January and that I'll be taking on more of a broader role with regards to student groups (music ensemble and theatre productions) as well as helping with more fiscal responsibilities. I'm super excited for the change and for full-time!!

Powered by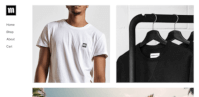 Create your own unique website with customizable templates.