October 11, 2013 - South Bend, IN

That time we took a white limo to the UNC v. Notre Dame game. A quick but fun trip. We started in Chicago at Drew and Jen's making our way via limo to South Bend. We got to tailgate for a bit before heading into the game. Despite the loss it was a great game! Fun times were had by all and it was good to see some of our UNC friends.
Powered by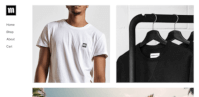 Create your own unique website with customizable templates.